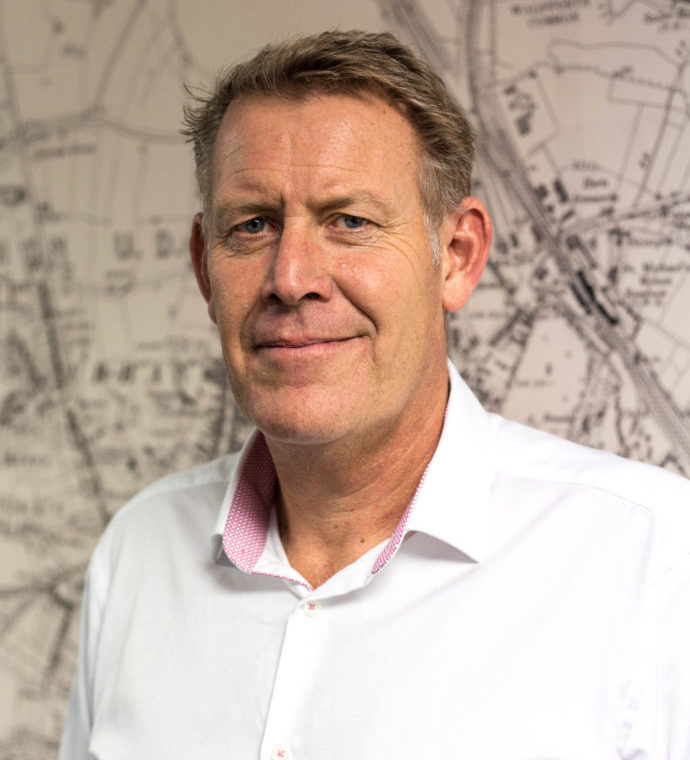 Jonathan Smith
Financial Planner
What does financial planning mean to me? Holding someone's hand through whatever life throws at them, financially.
Professionally
Jon started his career at Lloyds Bank in 1993, providing generational financial advice to clients; many of whom are still his clients! Jon moved to J Rothschild Assurance in 1998 and started to develop an interest in Inheritance Tax mitigation and trust work. In 2003 he joined Sterling and Law and expanded on his specialist areas, as well as developing the practice. That makes 26 years of helping people with their finances!
Jon started working with trusts and estate planning in 1998, building up technical expertise that has resulted in him working with many local solicitors and professional trustees. Due to his expertise in trust work, Jon often works with multiple generations of the same family; advising grandparents, parents and children and allowing a deep understanding of each family's needs and wishes to be built.
Jon enjoys the variety of his role. No two days are the same! His favourite moments are when clients who are confused about their finances or uninterested in the process become engaged and begin to understand their situation.
The friendly, professional work environment the team have created is something Jon is proud of. Everyone in the office has evolved to become known individually by the clients and integral to the process.
Qualifications
Personally
Jon has been married to Catherine for 28 years ("she deserves a medal!"). They have three grown-up children.
They split their downtime between their home just outside Cambridge and the North Norfolk coast, where they can switch off and be anonymous! They are starting to reduce their heavy involvement in village life, having supported many associations and events over the past 20 years.
Jon loves sport (apart from darts and snooker). Catherine has been a "golf widow" for the past 35 years!
Finally, Jon's bucket list is overflowing with places to visit. He loves climbing mountains and disappearing into the Pennines, the Peak District and the Lake District to find a peak to climb. His motto is, "You can't enjoy the view if you don't climb the mountain."
Importantly
We recommend that you always verify credentials before doing business with any financial professional. Jon's credentials can be viewed below.
In the spotlight
On an ideal weekend, you can find me
A very rare occurrence – having a 'sportsfest' on the sofa!
My favourite holiday destination is
The North Norfolk Coast, with the family.
My favourite song to play in the car is
The Boys of Summer – Don Henley.
The first album I bought was
Led Zeppelin II.
If I could be any fictional character, I would be
Maverick - Top Gun.
If I could turn any activity into an Olympic sport, I would win a medal in
Putting a duvet into a duvet cover.
When the dessert menu arrives, I'm looking for
Apple crumble.
The three qualities that draw me to new people are
Honesty, no fluff, and common interests.
My pet peeve is
Text speak.
The best gift I've ever received is
My nerf gun!
The three people at my dream dinner party would be
David Attenborough, Margot Robbie, David Jason.
The three small things that make my day better are
Coffee, staying asleep until the alarm goes off, knowing that my car has charged up.
Your colleague describes you in three words as
Smart, direct and witty.
Meet our
clients
We care about helping our clients improve their lives and celebrate their success when they do. Here are some of their stories.
Smith & Wardle Financial Planning is a trading name of Smith & Wardle Financial Consultants LLP (OC398850). Registered in England and Wales, our registered office address is Suite B, Gloverside, 23-25 Bury Mead Road, Hitchen SG5 1RT.
We are authorised and regulated by the Financial Conduct Authority (FCA) under registration number 912090.
The content of this website is meant for information purposes only, and does not constitute advice. The value of investments can fall as well as rise, utilising investment products places capital at risk.
Click here to read our complaints policy.
Suite B, Gloverside
23-25 Bury Mead Road
Hitchin
Herts
SG5 1RT