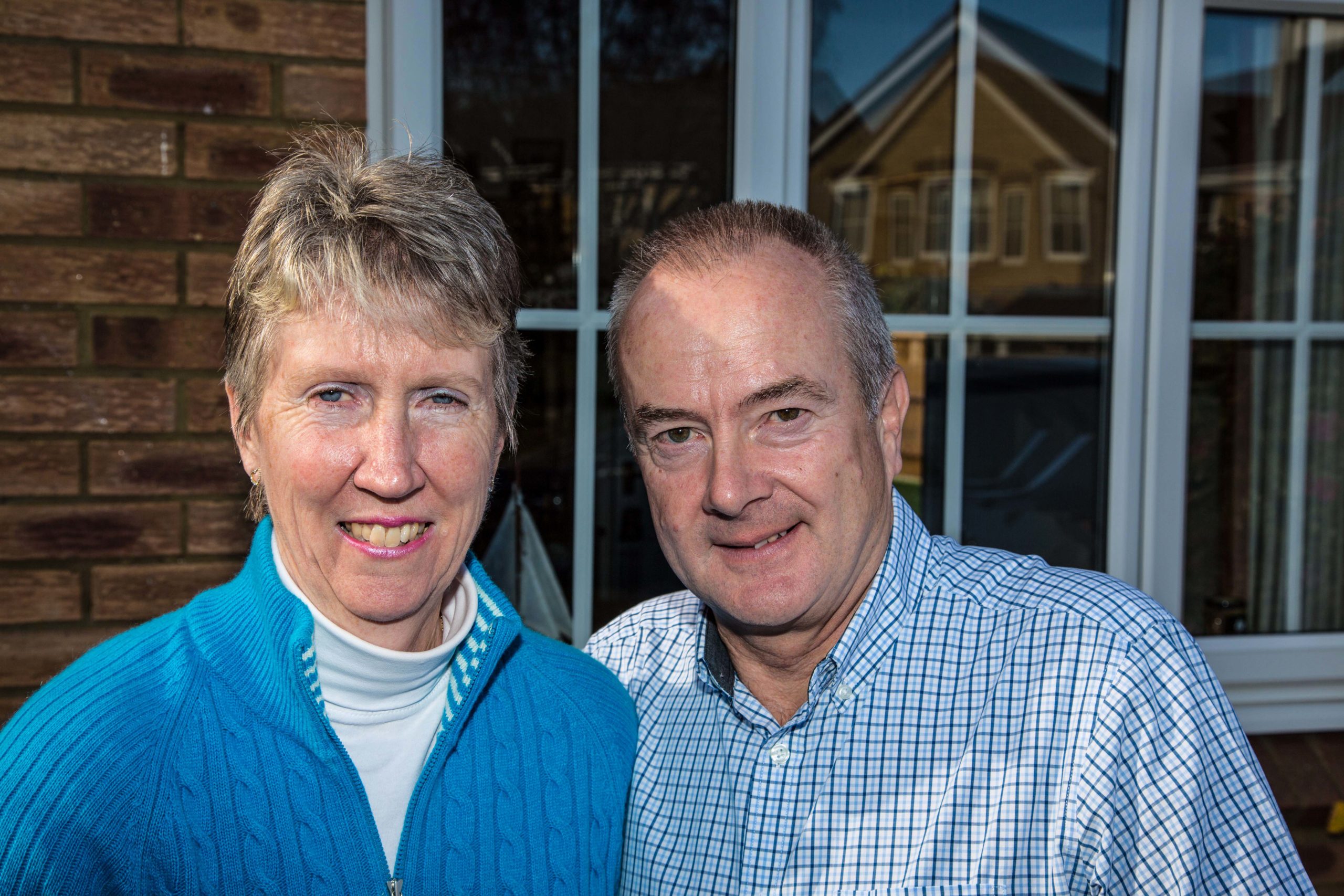 Location:
Biggleswade
Clients since:
2008
"Jon gives us the confidence to go in the right direction."
We met Jon as he was looking after Penny's parents' financial affairs. Penny's dad had become ill and her mum needed help with investments. Penny's mum felt very at ease; as did we.
Jon was very helpful. He provided a lot of advice concerning tax-efficient investments, as well as care home costs and everyday finances. Penny's mum had so much paperwork, but Jon helped us to understand what was important and what we could throw away.
We became Jon's clients ourselves in 2008. Penny's investments have gone up and up, even within a bad financial climate.
Jon comes and meets us every few months. He tells us whether it's worth making any adjustments to our investments and swapping things around. At the moment it's working out very well.
If there are any other financial or lifestyle decisions we have to make, unrelated to investments, it's great to be able to get a second opinion. Jon gives us the confidence to go in the right direction.
We both retired seven months ago. Jon gave us the confidence to do that!
We can always contact him by phone or email, even in the evenings. He's a likeable guy providing top-notch service and advice.
Smith & Wardle Financial Planning is a trading name of Smith & Wardle Financial Consultants LLP (OC398850). Registered in England and Wales, our registered office address is Suite B, Gloverside, 23-25 Bury Mead Road, Hitchen SG5 1RT.
We are authorised and regulated by the Financial Conduct Authority (FCA) under registration number 912090.
The content of this website is meant for information purposes only, and does not constitute advice. The value of investments can fall as well as rise, utilising investment products places capital at risk.
Click here to read our complaints policy.
Suite B, Gloverside
23-25 Bury Mead Road
Hitchin
Herts
SG5 1RT