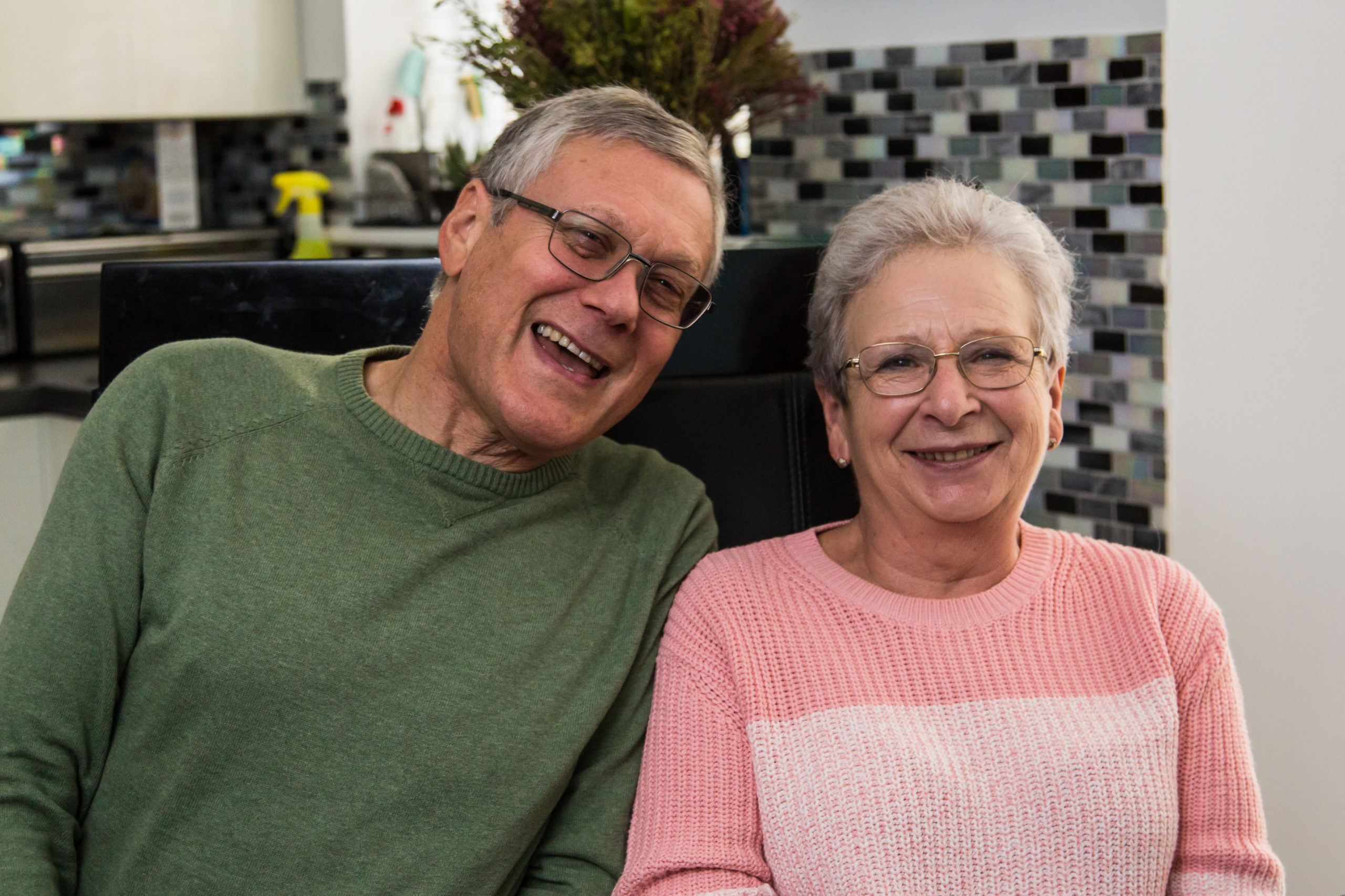 Location:
Hitchin
Clients since:
2011
"Helena just makes life easier for us. We don't have to worry about our day to day spending."
We moved from Edgware in 2011, having lived there for 37 years. We bought a new house and were fortunate enough we had some money left over from the sale. We decided that we would put some money away. We wandered into Nationwide in Stevenage and that was our sliding doors moment – out stepped Helena.
She gave us professional advice, but she was also someone we could relate to. She was easy-going, approachable and made things very easy. There was no pressure; she gave us time to make decisions and answered any questions. That first impression has stayed with us, even eight years later.
When Helena left Nationwide, we took it upon ourselves to do some investigation and found her online! She gave us her details and we went to see her.
At that time, we needed more advice on pensions. Helena sorted everything out and amalgamated them all to make things easier.
Two years ago, Pat was ill, so we had to adjust our thinking. We both retired early, and Helena helped us to change the plans we originally had. She helped us to understand that we could afford to retire.
We see Helena every six months. We review what's going on and ensure our pensions are still secure. We haven't spent it all yet!
Helena ensures we have the money we need. Without an income from employment, you have to have a plan in place. Helena just makes life easier for us. We don't have to worry about our day to day spending. And we still get to enjoy our holidays!
We've got to know Helena quite well. It's a personal relationship that has built up over the years. We always give her name if people ask for a recommendation. We have a lot of faith in her.
Smith & Wardle Financial Planning is a trading name of Smith & Wardle Financial Consultants LLP (OC398850). Registered in England and Wales, our registered office address is Suite B, Gloverside, 23-25 Bury Mead Road, Hitchen SG5 1RT.
We are authorised and regulated by the Financial Conduct Authority (FCA) under registration number 912090.
The content of this website is meant for information purposes only, and does not constitute advice. The value of investments can fall as well as rise, utilising investment products places capital at risk.
Click here to read our complaints policy.
Suite B, Gloverside
23-25 Bury Mead Road
Hitchin
Herts
SG5 1RT