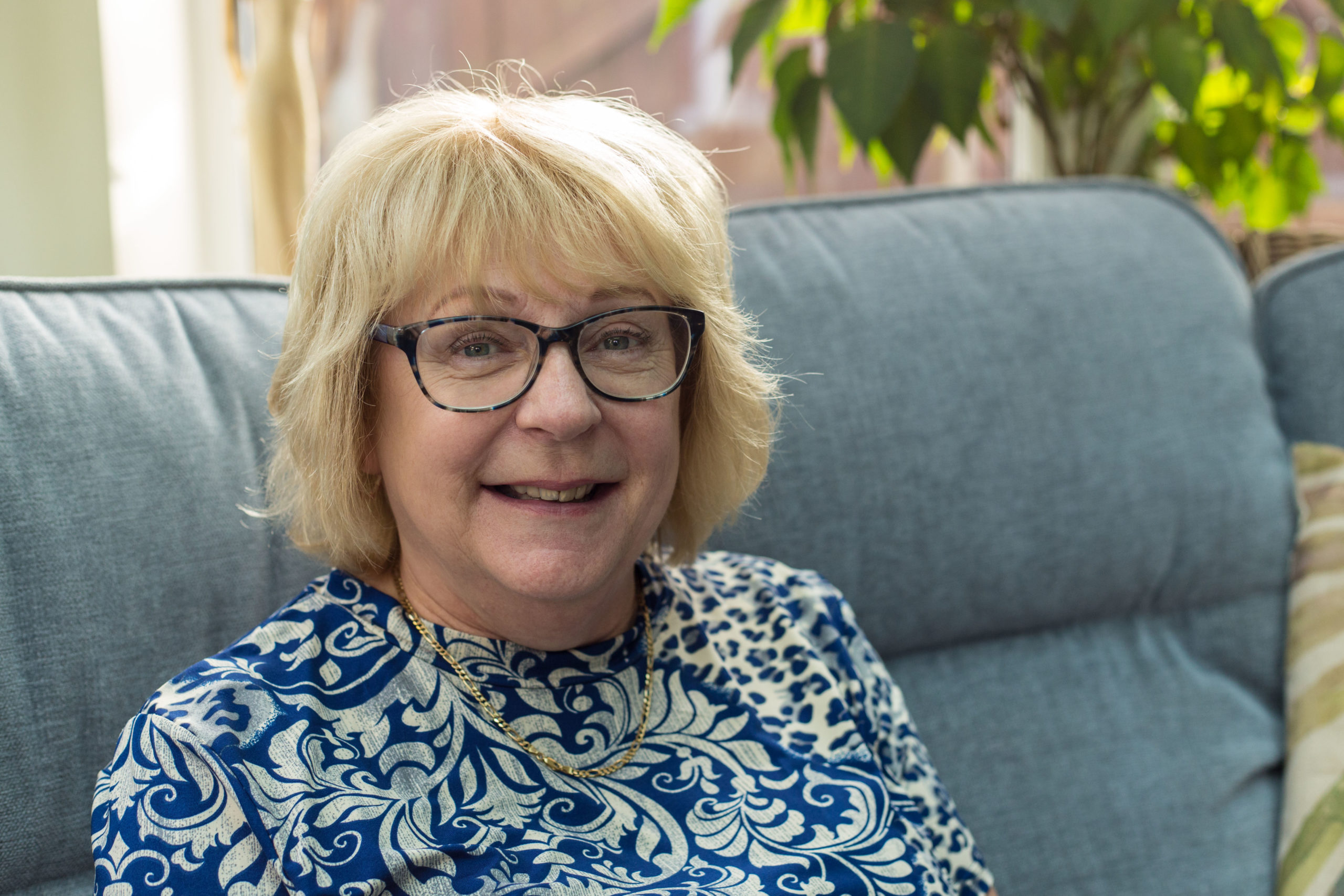 Location:
Letchworth Garden City
Client since:
2016
"I feel very lucky to have found a trustworthy financial adviser."
I live in Letchworth Garden City with my husband, grown-up son and Molly the dog.
I've lived there all of my life, and worked for an insurance company for 38 years, starting as an administrator and finishing as a medical underwriter. When I was made redundant four years ago, I decided I would like to retire if I could.
Where many of my colleagues were working with a London-based firm recommended by our employer, I particularly wanted to work with a local, female financial adviser.
After researching local advisers on the internet, I came across Helena. She looked friendly and approachable, so I decided to get in touch and book a meeting with her.
At that first meeting, I found Helena to be very down to earth. She was very easy to talk to and to ask questions; she spoke in my language. From the start, I felt that what she was advising was completely for my benefit, not hers. Helena took the time to get to know me and to undertake a lot of research into all of my options.
I've been retired for four years and I fully enjoy being a 'lady of leisure'. We've had some lovely holidays in fantastic places, including New Zealand, Russia, Florida and Australia. We also took the whole family to Barbados.
I love cooking and gardening and I now have the time to enjoy these hobbies, rather than trying to juggle them around work. I also love reading and meeting up with friends for lunch, coffee and shopping. I feel very lucky to have chosen the career I did, and to have found a trustworthy financial adviser in Helena.
I continue to work with Helena. For example, when my parents passed away, she helped me with the form-filling and pointed me in the direction of other professional advisers. I know I can contact her if I have any further financial needs. I've recommended her to several friends, and they've all been very happy with the outcomes.
Smith & Wardle Financial Planning is a trading name of Smith & Wardle Financial Consultants LLP (OC398850). Registered in England and Wales, our registered office address is Suite B, Gloverside, 23-25 Bury Mead Road, Hitchen SG5 1RT.
We are authorised and regulated by the Financial Conduct Authority (FCA) under registration number 912090.
The content of this website is meant for information purposes only, and does not constitute advice. The value of investments can fall as well as rise, utilising investment products places capital at risk.
Click here to read our complaints policy.
Suite B, Gloverside
23-25 Bury Mead Road
Hitchin
Herts
SG5 1RT